Providing quick and intelligent assistance when users need support is a crucial part of your overall customer experience. In many cases, it can mean the difference between a happy user, and one who churns.
It's not surprising, then, that some of our most enthusiastic LogRocket customers are support teams. In this post, I'll give a quick rundown of how LogRocket can help your support team resolve tickets faster and improve your customer experience.
Features for Support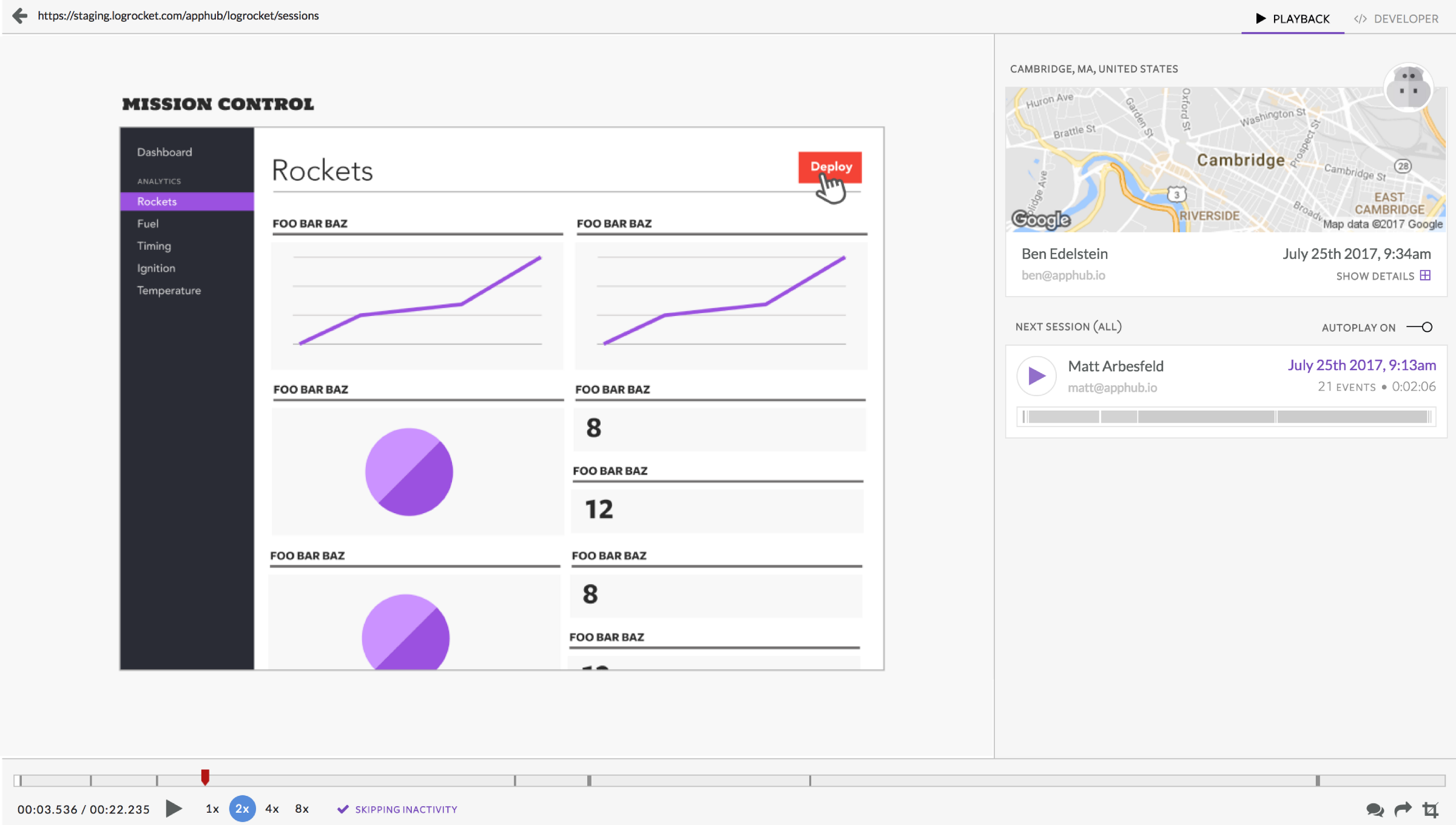 It happens far too often — a user says that they couldn't log in. Or perhaps the checkout page is broken, preventing them from paying. LogRocket's video playback means that when users ask for help, you can watch exactly what they saw — no need to ask for clarification.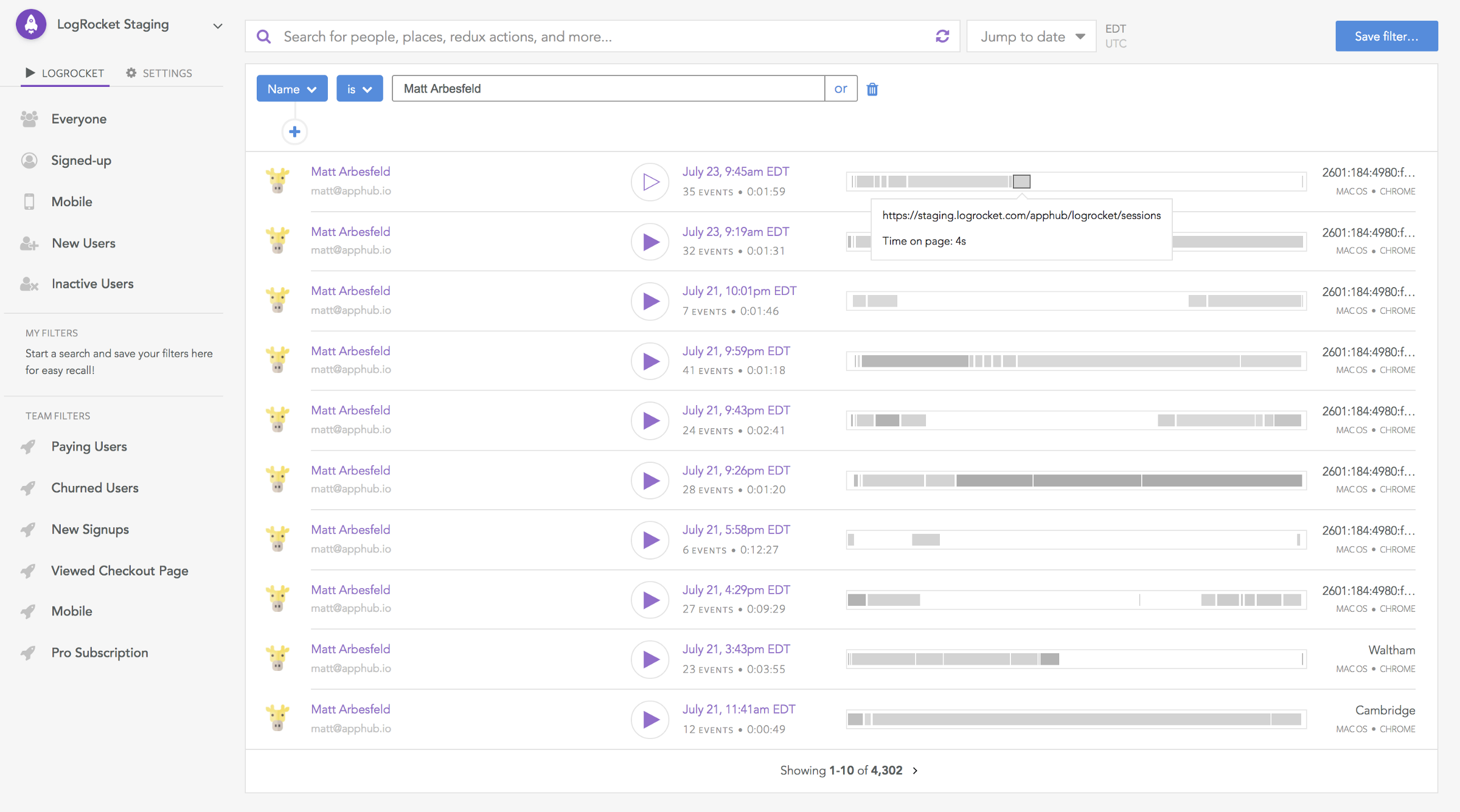 Sometimes a user will ask for help hours or even days after experiencing an issue. The LogRocket sessions list gives you an overview of all of the recent sessions of a user. By hovering over the activity bar in each session, you can see the pages a user visited in that session, helping you track down the session where they experienced the bug.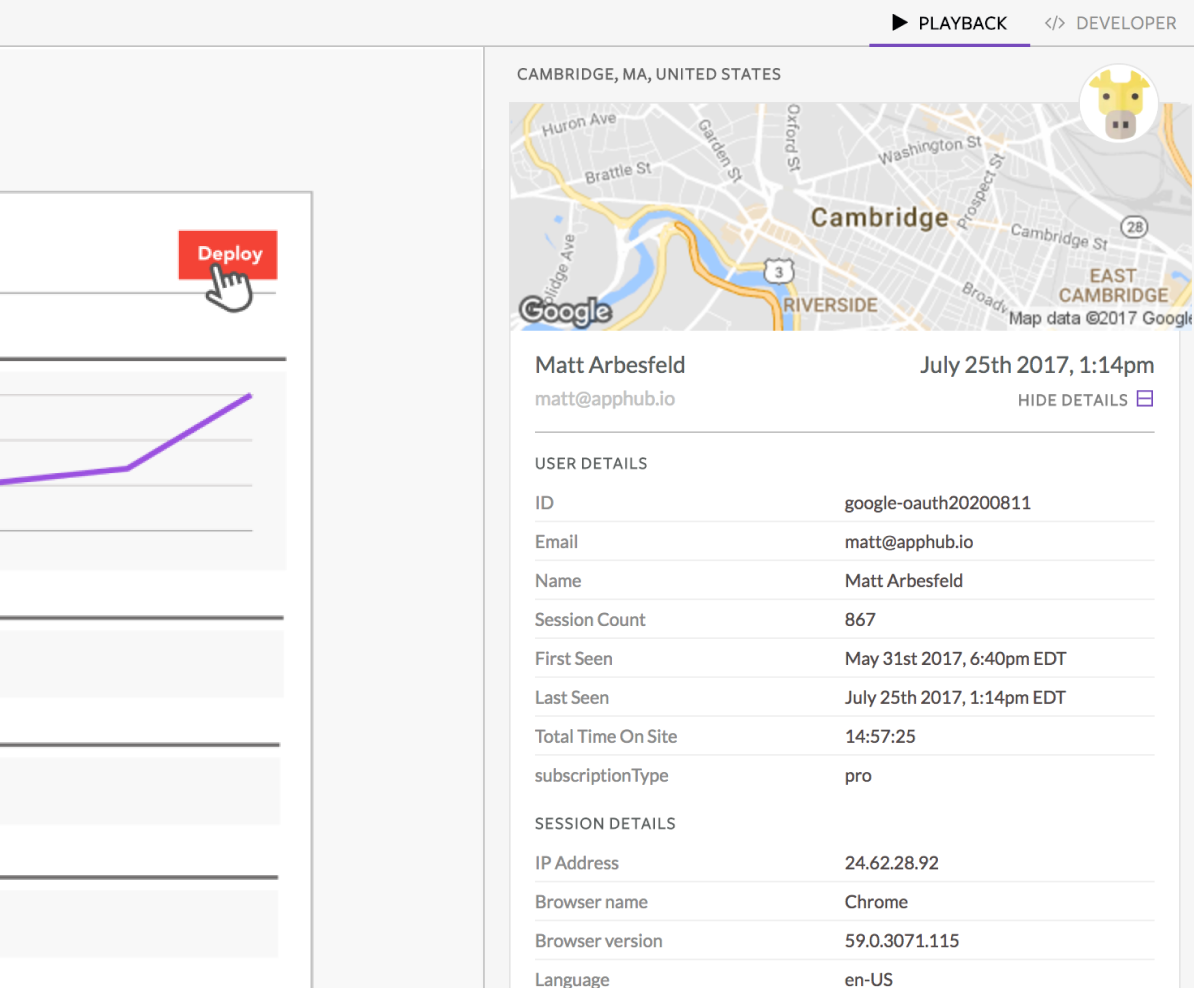 Along with each video, LogRocket includes high-level context on the user as well as details on their session. You can see information like which browser they were using, their IP address, and custom information from your app like what plan they have or what organization they're in.
Technical Support (Tier 2)
Video is great for seeing your app through the eyes of the user, but sometimes, it's unclear from video alone what was happening "under the hood". It can be tricky to know if a user is just confused, or actually experiencing a bug. By looking at the console and network logs from their session, you can easily make this distinction.

The log viewer lets you filter logs to show only warnings and errors. This shows you the errors that occurred in a user's session while watching the video.

Similarly, the network activity viewer lets you filter for network errors. Here, by typing in "4" we can quickly see any 400 requests encountered by the user.
Integrations
LogRocket integrates with a variety of support tools to let you see a relevant user session as quickly as possible.
Intercom (and other chat support tools)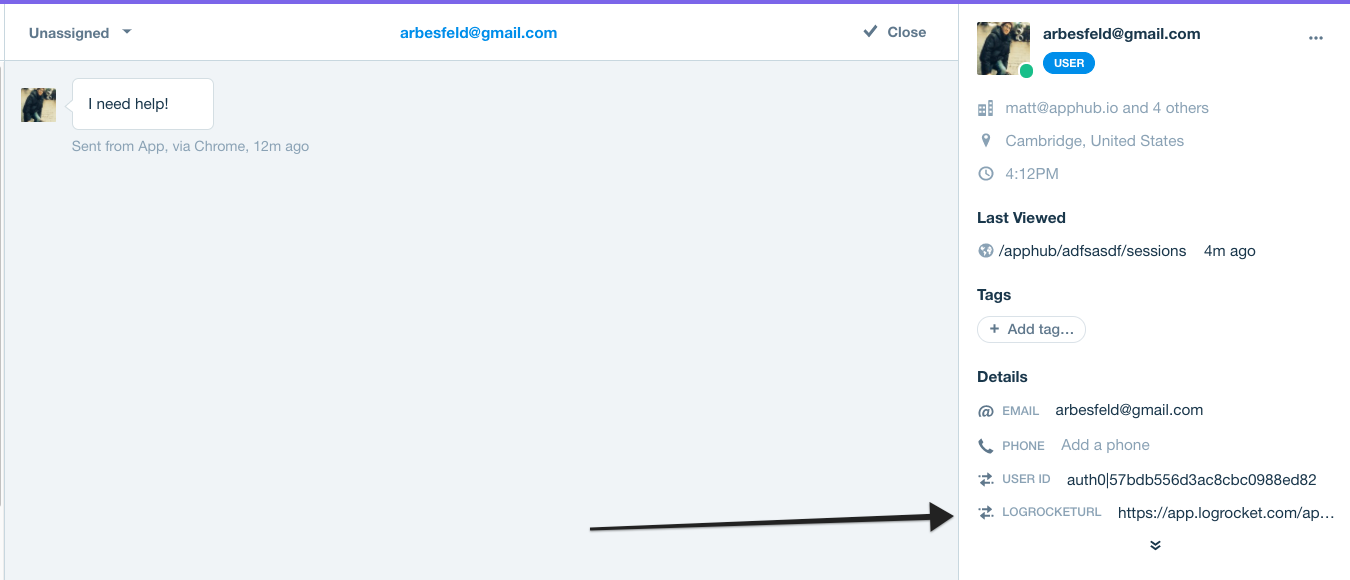 The LogRocket Intercom integration adds a link to the side of every Intercom conversation which takes you directly into a list of the users's sessions. This way, as soon as a user starts chatting, you can see everything they've done recently in your app and understand their problems.
Integrations with other chat support tools like Drift, Olark, and Freshdesk work in the same way. Check out the docs for setup instructions.
Email

Sometimes users write-in over email asking for help. To see the list of their recent sessions, you can search by their email.
TLDR
LogRocket helps teams provide quick and intelligent support to users. By integrating LogRocket into your support workflow, you can quickly understand what led a user to ask for help, and guide them toward a solution.
To get started, visited https://logrocket.com/signup.