We have been hard at work on a number of major improvements to LogRocket that make it easier to find relevant user sessions.
Session filters and search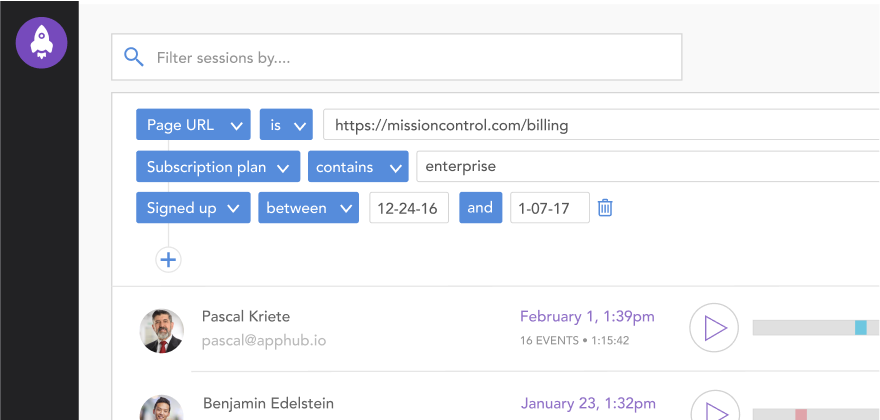 Looking to watch sessions that contain a specific error? Or trying to find a session that started on a certain page? LogRocket now supports a wide set of filters that allow you to limit sessions by a variety of parameters such as by URL or Redux action. We will be rolling out a number of improvements here over the upcoming weeks, so let you us know what you'd like to see!
NPM package
import LogRocket from 'logrocket'
LogRocket can now be installed via NPM! This allows you to bundle the LogRocket snippet into your app for a cleaner installation. See the docs here for information on upgrading.
Sessions By User
When visiting from a support integration, you can now jump between user sessions directly from within the app: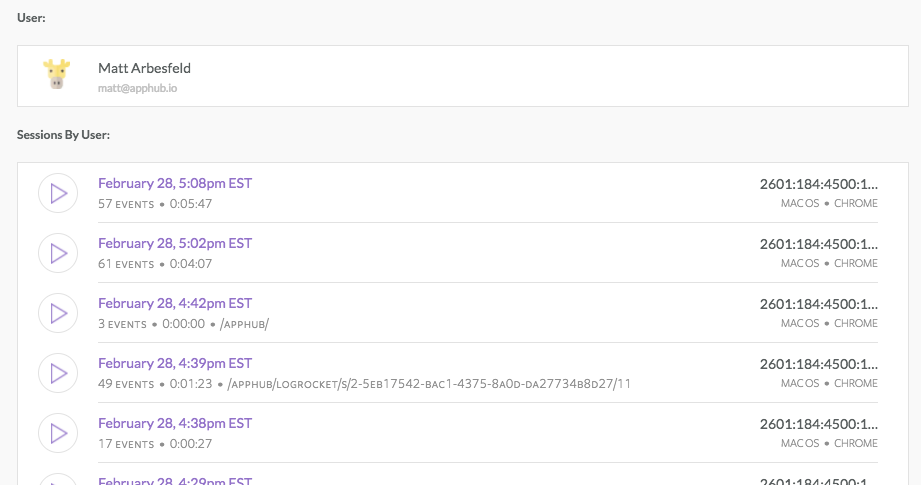 Thank you for your enthusiasm and feedback! Let us know what features / improvements you'd like to see next 🙂
LogRocket: Full visibility into your web and mobile apps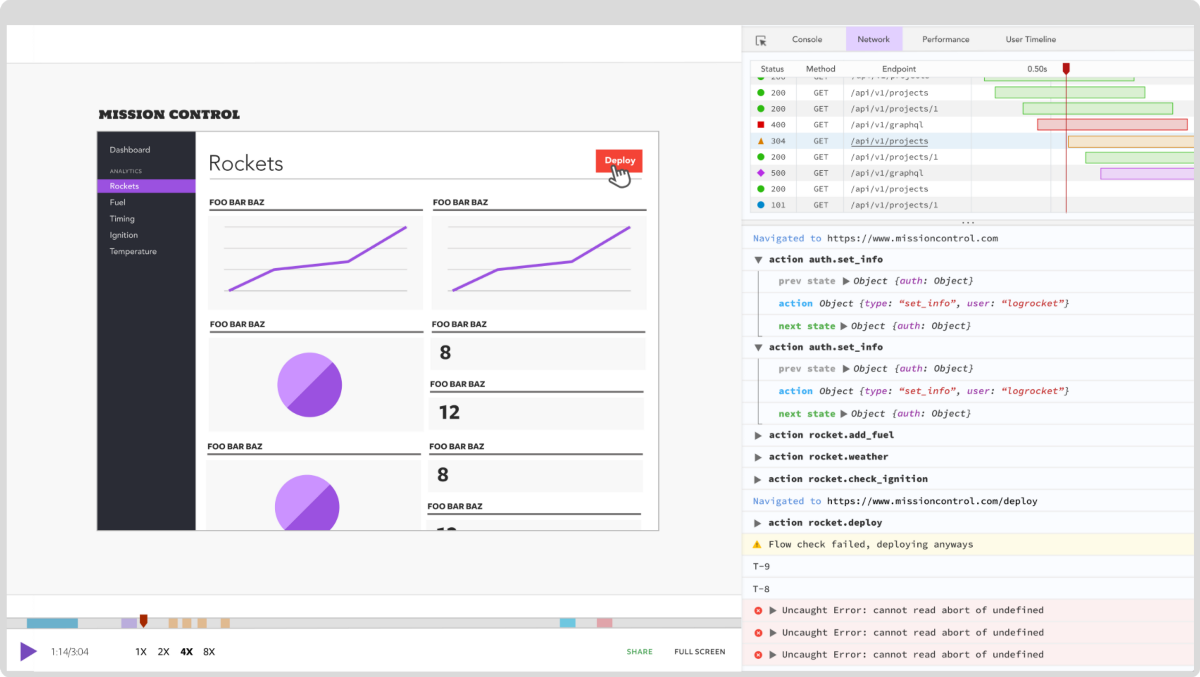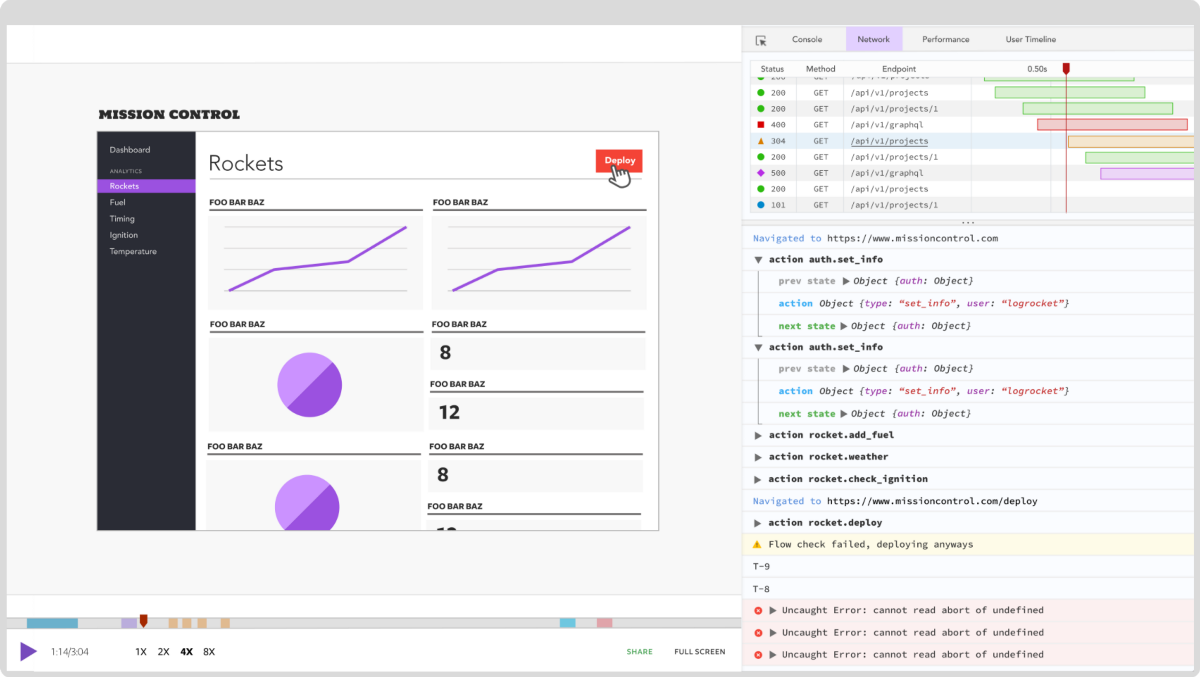 LogRocket is a frontend application monitoring solution that lets you replay problems as if they happened in your own browser. Instead of guessing why errors happen, or asking users for screenshots and log dumps, LogRocket lets you replay the session to quickly understand what went wrong. It works perfectly with any app, regardless of framework, and has plugins to log additional context from Redux, Vuex, and @ngrx/store.
In addition to logging Redux actions and state, LogRocket records console logs, JavaScript errors, stacktraces, network requests/responses with headers + bodies, browser metadata, and custom logs. It also instruments the DOM to record the HTML and CSS on the page, recreating pixel-perfect videos of even the most complex single-page and mobile apps.
Try it for free
.